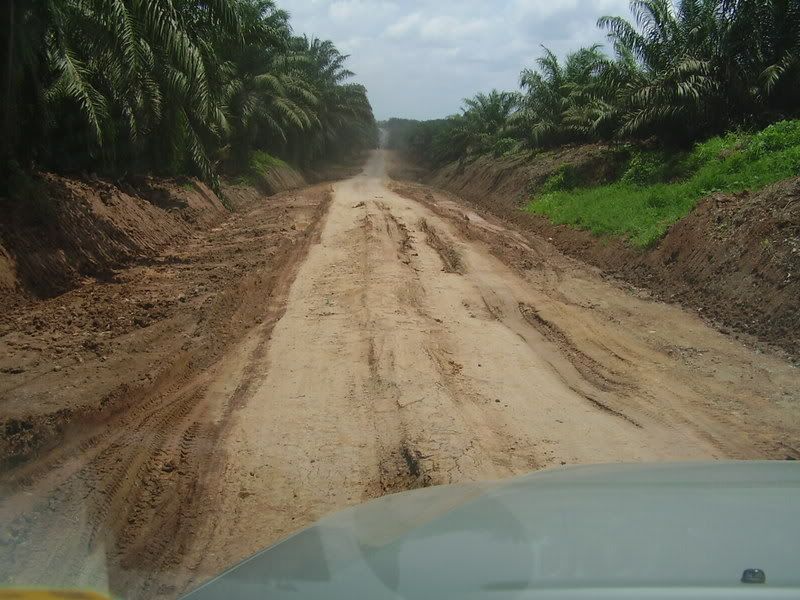 Do not think that this is oil palm estate's road, this is what we called highway (or state federal road) in Lahad Datu, Sabah. The name of the road is Jalan Jeroco. Imagine this is the developement in Sabah. I thought this type of road only happen in 3rd world country!

The road is uneven, mainly made of laterite and crusher stone, and it will become very dangerous and not accesible by 4W drive and lorries if rain. Just imagine how fast you can drive with 4W drive for 27km? It took about an hour to do so.......

Sabah, Sabah...... time to change! The government is too corrupted! Where is all the money gone? Can't even build a tar road? A state that full of natural resources and has the most planted hectarage of oil palm (note: state government inposes Windfall Tax on oil palm).